---
Pimp your Granola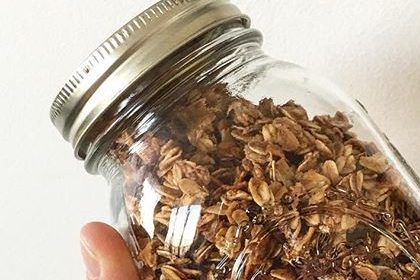 I figured that making granola at home is the easiest and most intelligent thing you can do…considering that each bag of granola (homemade) is at least $5 but not really…so when you make it at home you realize you are saving SO MUCH money! Plus, the best part is, you can make it to your taste!
For this granola, I used a pouch from PlumOrganics, a brand that sells snacks for kids. I didn't have any homemade jam so I decided to pimp up my granola with their pouch! and what a great idea!
Ingredients: 3cups of raw oats, 1/4 coconut oil, 1/2 cup honey, 1/4 tsp salt, 1/2tsp cinnamon, and 1 pouch of Plum Organics (I used apple & Plum mix).
Preparation: Mix it all up, place in a flat baking sheet and in the oven at 350• about 20min, then turn around and another 20min until golden.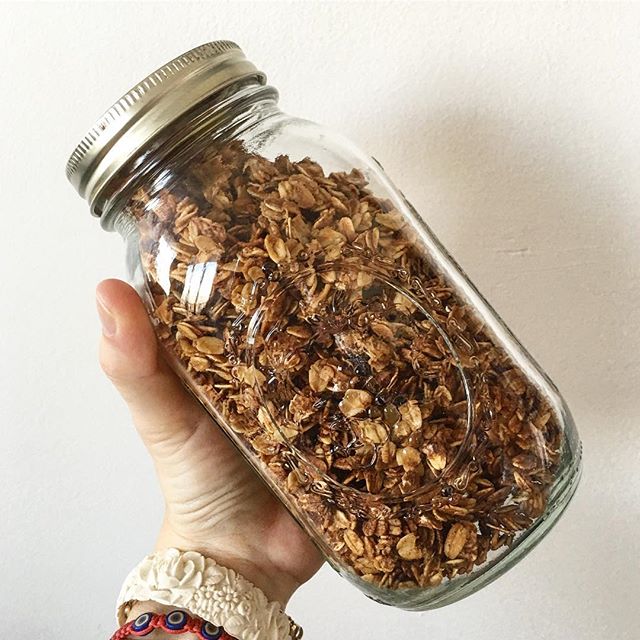 Recommended Posts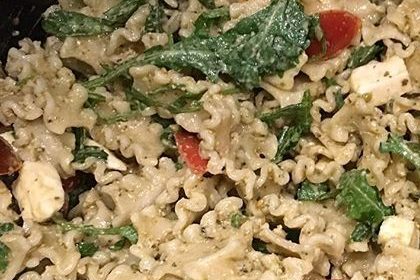 February 14, 2017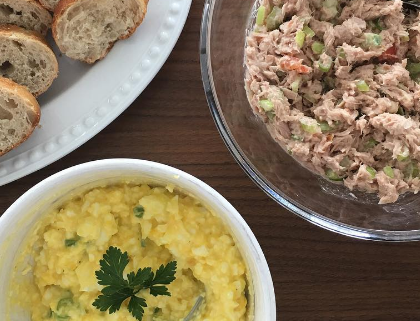 February 12, 2017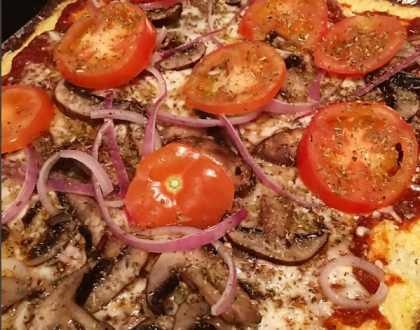 January 15, 2017