---
Corvina with Palmito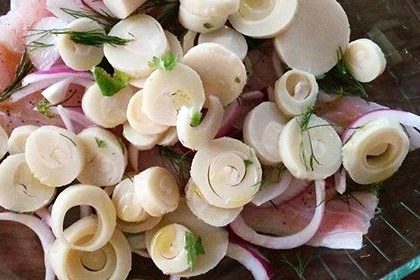 Here's another idea of how to cook corvina- I sometimes like to make up recipes, which is the reason I prefer cooking rather than baking, you can mix & match ingredients and hopefully (generally) turns out great!
This was a recipe I invented but the result was so worth it!
Place the corvina in an oven safe container, add salt & pepper, then add some sliced red onion, dill and sliced palmitos! Drizzle with olive oil and cover with aluminum to place in the oven, about 30min at 375° or until cooked through!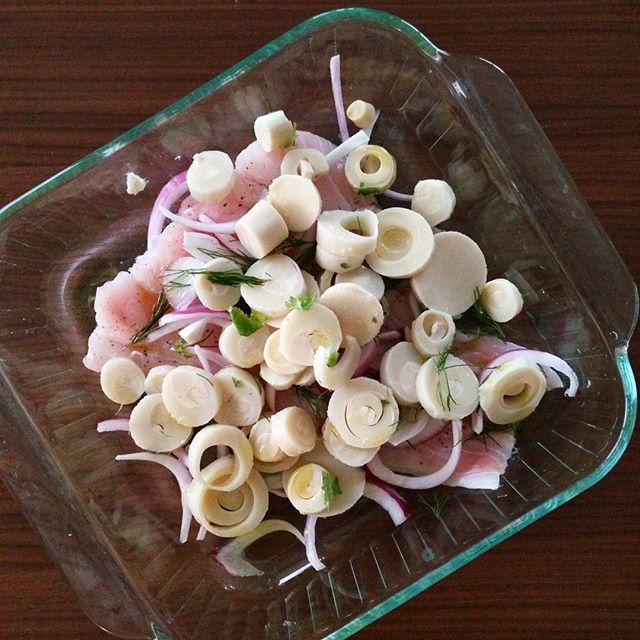 Recommended Posts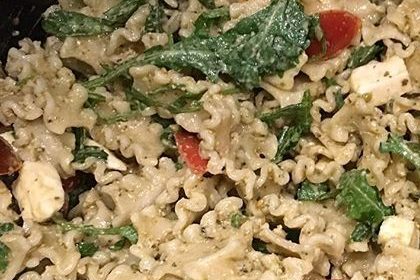 February 14, 2017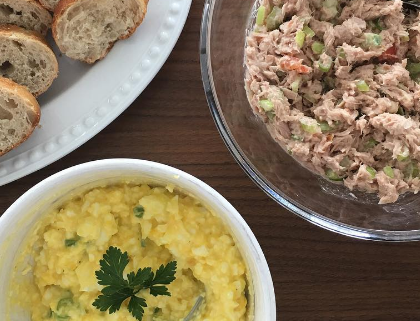 February 12, 2017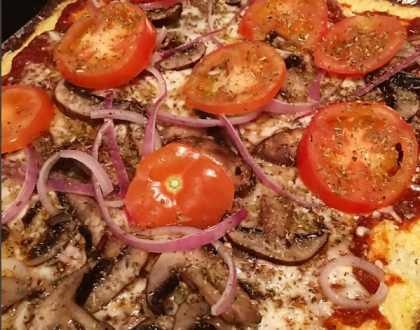 January 15, 2017